Grape

Grenache 50%,

 

Rolle (aka 

Vermentino) 50%

Style
Dry, Rosé, Medium Bodied, Fresh, Juicy, Complex, Lightly Oaked
Country
France
Region
Provence
Volume
75cl
ABV
13.5%
Dietary
Vegetarian,

 

Vegan
Experience the complexity and elegance of Provençal rosé with Château d'Esclans Estate Rosé. A full-bodied blend of Grenache and Rolle (Vermentino) grapes, this fine wine is the result of stainless steel and barrel fermentation for an unparalleled smooth, creamy texture. Enjoy the perfect balance of freshness and complexity.
Decanter Magazine: 89Pts
"Intense nutty aromas – the oak is a little too evident and quite surprising, not what I would have expected from Château, which in previous vintages has seemed more harmoniously balanced. There's sweet vanilla, hints of raspberries and some spice, along with white peaches and barely-ripe white fruit – altogether decent Grenache typicity. It has a nutty structure and a lasting acidic, phenolic finish. For a wine I usually can only rave about, this is a little disappointing – definitely symptomatic of the vintage. It is a somewhat stereotypical version of itself as an oaked rosé, and lacks the concentration and ripeness to support the weight of the oak. Only 25,000 bottles produced."
Ben Bernheim
About the Producer
Chateau d'Esclans, a magical property, is situated in the heart of Provence, northeast of St. Tropez. With his acquisition of the Château in 2006, Sacha Lichine's vision was to create the greatest rosés in the world, igniting the "Rosé Renaissance". Now in its sixteenth vintage, Château d'Esclans is home to Whispering Angel.
Visit the Chateau d'Esclans and Whispering Angel Website

Vineyard and Winery

Chateau d'Esclans is made from grapes exclusively from the Vineyards of Chateau d'Esclans. Harvesting is conducted in the morning to help to avoid the heat of the day and to keep the crop fresh. Upon arriving in the Cellars, grapes are sorted for both health and quality through Optical Eye Sorting ensuring that the grapes, ultimately selected, are assessed accurately in terms of overall quality
Next is Soft Crushing followed by Temperature Reduction from approximately 20 degrees down to 7-8 degrees to lock in freshness and vivacity. Closed Circuit Pressing is conducted facilitating Minimal Oxidation producing Free Run Juice which is vinified half in 600 Liter Temperature controlled Oak Barrels (Demi Muids) in addition to Stainless Steel, Temperature Controlled, Fermentation Tanks during which Battonage is conducted twice weekly over an eight month period prior to bottling.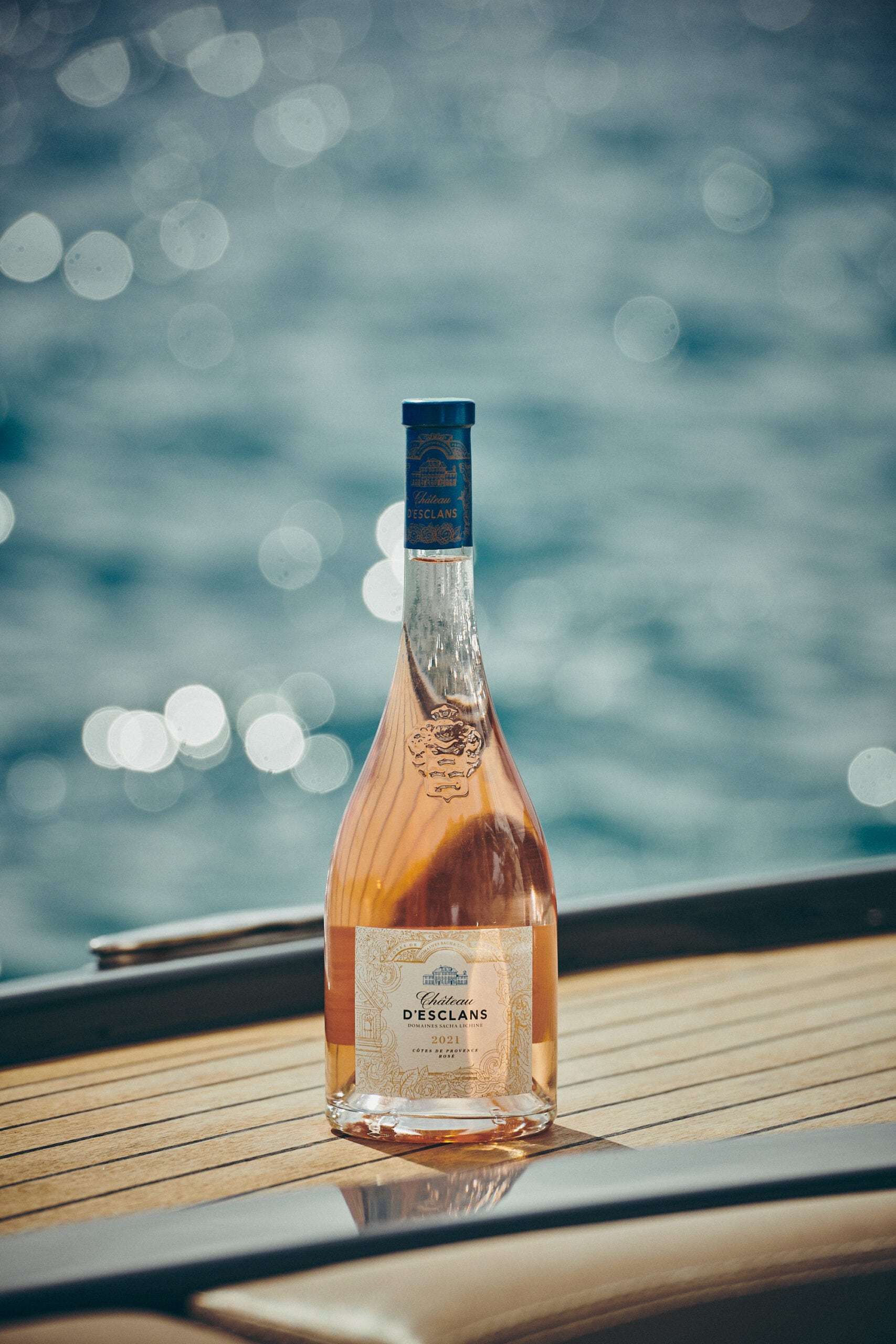 Net Orders Checkout
| | | | |
| --- | --- | --- | --- |
| | | Subtotal | £0.00 |
| | | Shipping | |
| | | Total | |
---
Shipping Address